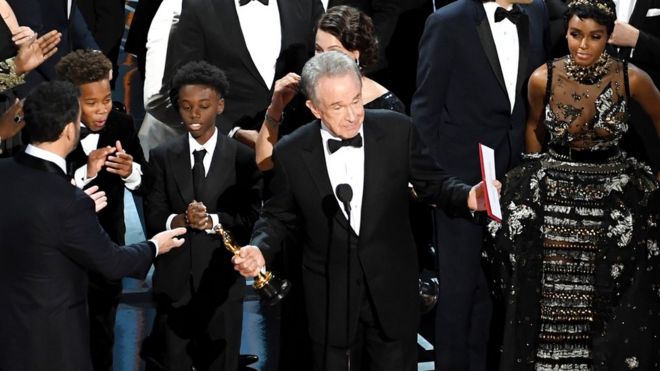 The Oscars are now 90 days away, and as the final three months of awards season approaches things seem markedly different to last year.
At this point in 2016, the best film race was widely thought to be pretty much over, with La La Land certain to take home the top prize.
It didn't, of course – but that's another story. The point is that right now, there are a number of films that look capable of being crowned best picture in March.
Critics' groups and bodies like the National Board of Review (who describe themselves as a select group of film enthusiasts, filmmakers, professionals, academics and students) have been giving their verdicts, with opinions varying greatly.
Soon the various filmmaking guilds will make their choices public – and because some of their voters will be also be Academy Awards voters, it's possible that the focus on who might win what may well tighten.
Right now, this is how things are looking for some of the films in contention.

Dunkirk
Christopher Nolan's World War Two feature is probably just about the front runner for best film.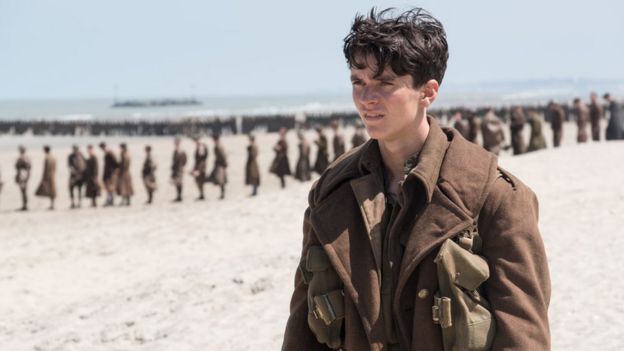 For:Â Well-received by both audiences and critics, it tells a crucial slice of history.
Against:Â Although it picked up a best editing prize from the LA Film Critics Association, it was ignored by their New York counterparts. Could its momentum be waning?
Best chances:Â Best film, where it narrowly leads the pack, and best director. Surprisingly, Nolan has never received a directing nomination from the Academy.

The Post
Tom Hanks and Meryl Streep in front of the camera, with Steven Spielberg directing a historic battle over press freedom – there's much for awards voters to admire.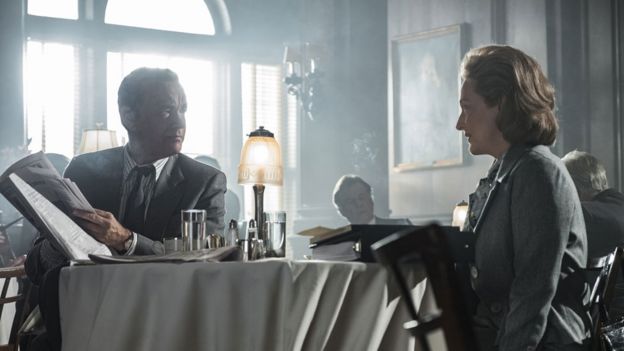 For:Â The National Board of Review gave it their best film, actor and actress awards.
Against:Â There was no love from the New York nor LA critics.
Best chances:Â It's always hard to bet against Streep getting a best actress nomination, and Hanks is overdue for an acting nomination after missing out in recent years.

Three Billboards Outside Ebbing, Missouri
Frances McDormand giving an outstanding central performance as a grieving mother in this darkly comic story.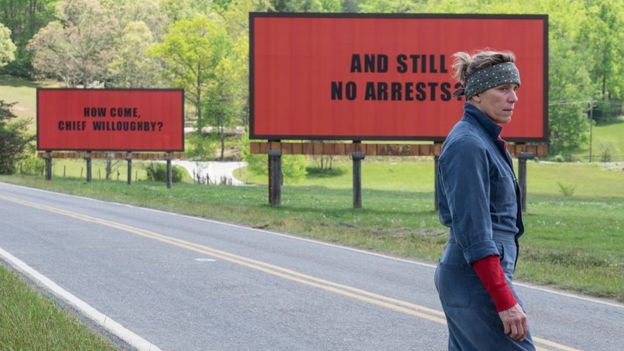 For:Â It picked up the audience award at the Toronto International Film Festival, often a key awards indicator.
Against:Â To some extent it's divided American audiences, perhaps damaging its hopes of winning best film.
Best chances:Â Best film, and best original screenplay recognition looks certain, and Frances McDormand is currently the favourite for the best actress Oscar.

Call Me By Your Name
A tender love story between a teenager and an academic, set in Italy.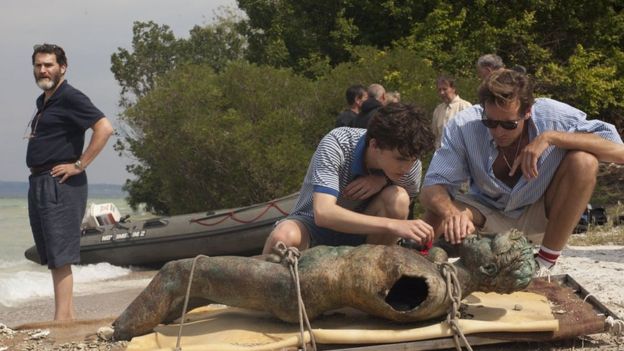 For:Â The Los Angeles Critics Association gave it their top prize
Against:Â Strong in many categories, but without quite managing to be a front runner in any. Perhaps Timothee Chalamet's performance is its best chance of awards success.
Best chances:Â A best film nomination looks certain. Darkest Hour's Gary Oldman is the favourite for best actor, but if anyone can beat him it's probably Chalamet.

Lady Bird
A beautifully-told coming of age story, female-focused at all levels with Saoirse Ronan playing the lead, and Greta Gerwig directing.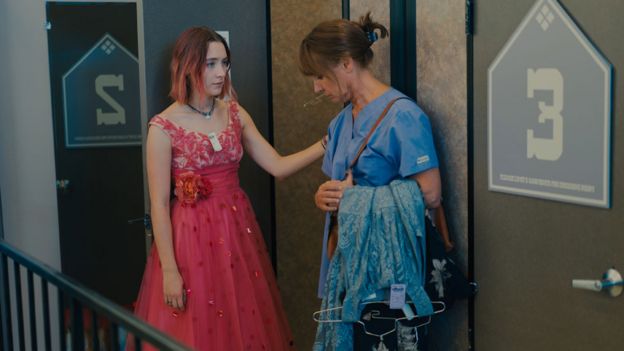 For:Â It's currently the best reviewed film of all time, according to the Rotten Tomatoes site, with a 100% rating.
Against:Â The film makers who (mostly) make up the Academy voters don't often agree with critics on what the absolute best film of the year might be.
Best chances:Â Saoirse Ronan should get a best actress nomination in what is an incredibly competitive year. Laurie Metcalf, who plays her mother, is leading the way for best supporting actress.

The Shape of Water
An otherworldly romance between a mysterious aquatic creature and a mute girl, played by Sally Hawkins.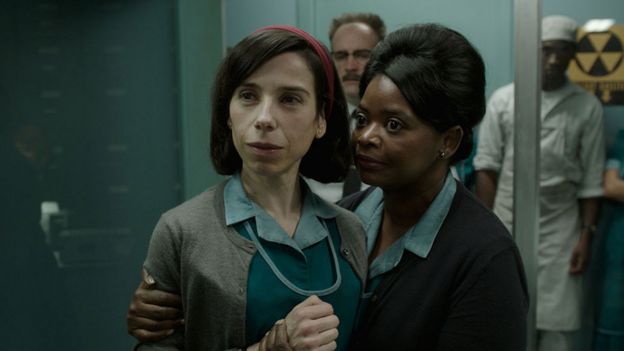 For:Â Since it premiered at the Venice Film Festival, it's being wowing audiences.
Against:Â It might be that bit too far from the mainstream to make a huge awards impact
Best chances:Â Sally Hawkins is only a fraction behind current best actress favourite Frances McDormand.

Get Out
Chris Washington, played by London-born Daniel Kaluuya, is drawn into the sinister underbelly of a small American community.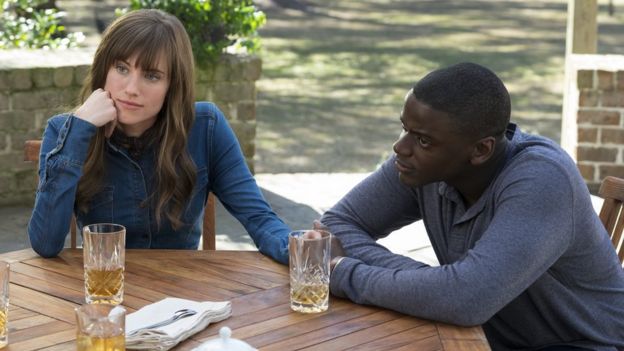 For:Â A huge box office hit that could benefit from a slowly-changing Oscar voting demographic.
Against:Â Opening so early in the year outside of awards season could hinder its chances.
Best chance:Â If there are nine or 10 best picture nominees, it could grab a spot. Jordan Peele's screenplay looks certain to be recognised.

Darkest Hour
Gary Oldman on blistering form as Winston Churchill.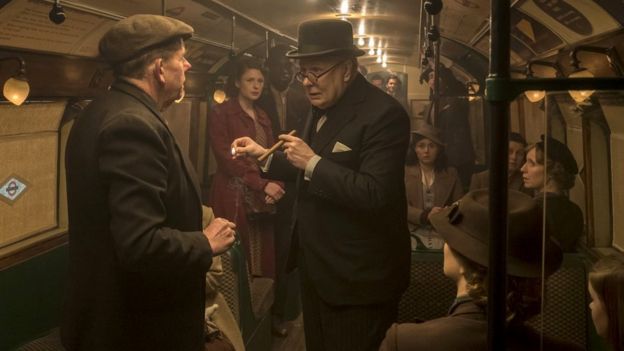 For:Â Oldman's seemingly effortless embodiment of the wartime leader has won almost universal praise.
Against:Â It's not yet managing to win top honours from critics' groups.
Best chance:Â Oldman has been the favourite for best actor since the film's Telluride premiere.

The Florida Project
A child's eye view of life in a Florida motel community.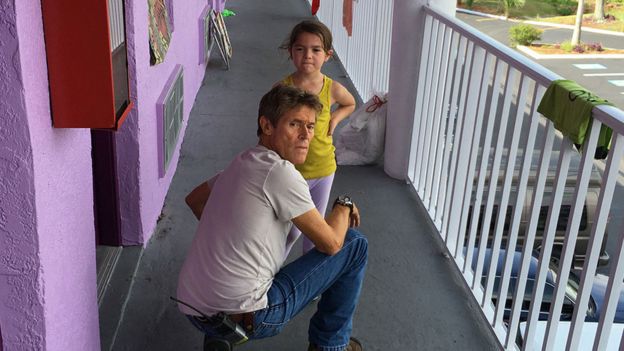 For:Â Strong reviews, and praise for the performances – particularly from the children at the centre of the story, and Willem Dafoe, who plays the manager of the motel where they live.
Against:Â Could the film be seen as a film of great performances, rather than a truly great piece of cinema?
Best chances:Â Dafoe is probably the current front runner for best supporting actor.
The Academy Awards take place on 4 March, 2018.
By Lizo MzimbaEntertainment correspondent, BBC News